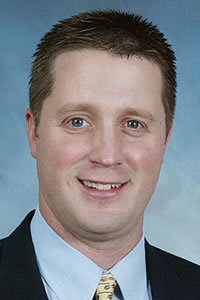 Mike Doneghey
Associate Head Coach
Mike Doneghey enters his sixth season on the Merrimack coaching staff and fourth as associate head coach. His responsibilities include working with the Merrimack forwards and goaltenders as well as overseeing the recruiting efforts.
When head coach Chris Serino's illness forced him to miss the majority of the 2001-2002 season, Doneghey was put in charge. He oversaw the day-to-day operations of the program in the absence of Serino. The squad finished with an overall mark of 11-23-2 and made its fourth consecutive trip to the Hockey East playoffs.
Before coming to Merrimack, Doneghey was the head hockey coach at Fairfield University. In his two years there, he was responsible for bringing the program from the Division III level to the newly formed Metro Atlantic Athletic Conference (Division I). Prior to that he served as assistant hockey coach at the University of New Hampshire for one year and Hamilton College for one year.
Doneghey is making his second stint in North Andover after playing for Merrimack College from 1989-1993. While with the Warriors, he helped lead them to the Hockey East Playoffs and was given the coaches award as a senior in 1993. Doneghey graduated from Merrimack with a degree in Sociology. Following his playing days at Merrimack, Doneghey went to the Chicago Blackhawks training camp and travelled to France to play for Viry, Essone-Champigny from 1993-1995.
Doneghey is involved with several area camps and clinics in the off-season, including the Warrior Hockey School.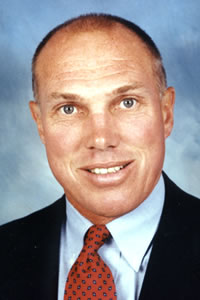 Stu Irving
Assistant Coach
Stu Irving enters his 21st season as an assistant coach with the Warrior hockey program. Through the ECAC championships, the glory years of the late '80s and Merrimack's entry into Hockey East and 1998 trip to the FleetCenter, Irving has been there to assist in virtually every aspect of the Warrior program.
Irving was honored in April, 2003 with the American Hockey Coaches Association's prestigious Terry Flanagan Memorial Award, presented to an NCAA hockey assistant coach for his career body of work.
In October, 2000, Irving was inducted into the Massachusetts Hockey Hall of Fame at the sixth annual induction ceremonies held in Waltham, MA.
One of the hardest working recruiters in Hockey East, Irving thinks nothing of those one day trips to Montreal, Ottawa or Toronto to look at prospective players. It's that work ethic that has brought success and development to Merrimack hockey in the past and now in the present.
Irving spent his first five seasons at Merrimack working both as the head coach of the Warrior junior varsity team and as an assistant varsity coach. A former pro and Olympic player, he has been Merrimack's "Mr. Versatility", with duties ranging from scouting and recruiting to off-ice conditioning and on-ice coaching. Irving's recruiting efforts have paid off handsomely in the past, as a steady flow of solid student-athletes have enrolled at Merrimack.
Irving's playing resume is an extensive one. Beginning with his schoolboy days as an all-scholastic defenseman at Beverly (MA) High School, he set his sights on the 1972 Olympics after high school and made the United States team as a forward. That squad went on to win a silver medal at the Winter Games in Sapporo, Japan.
Irving signed his first pro contract with the Minnesota North Stars following his Olympic stint, launching an 11-year playing career in the minor leagues. He skated at wing for the Saginaw (MI) Gears of the International Hockey League from 1972 to 1979, then with the Grand Rapids (MI) Owls and Muskegon (MI) Mohawks from 1979 until his retirement in 1982. He was a player/coach during his last season in Muskegon and signed on as an assistant coach at Merrimack in the fall of 1984.
In addition to his hockey duties at Merrimack, Irving worked as the College's men's golf coach, serving in that position from 1984 to 1989 and returning to that post in 1993. He guided the Warriors to a victory at the Bowdoin Invitational and second place finishes at the Franklin Pierce and Northeast-10 Invitationals. An avid runner, golfer and tennis player, Irving ran his first Boston Marathon in 1988 and was one of four Merrimack coaches to participate in the 1991 Marathon. He also works as the assistant director of the Warrior Hockey School during the summer.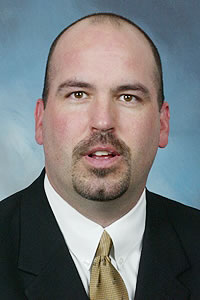 John McLean
Assistant Coach
John McLean enters his third season with the Merrimack hockey program, working primarily with the team's defensemen. Prior to Merrimack, McLean was a scout for the NHL's Tampa Bay Lightning for two seasons.
He is the president and owner of Dynamic Skating Ltd. and has been coaching youth, high school, and college hockey in Massachusetts since 1989. He has served as a coach with several different levels of Middlesex Islanders Youth hockey organization since 1995.
McLean served as a graduate assistant at Boston College for the 1992-93 season.
A 1989 graduate of BC, McLean had an impressive playing career with the Eagles. He was the team captain for the 1986-87 season and was a member of the USA Select Hockey East All-Star Team that year. He was also the recipient of the Snooks Kelley Award and Pierre Club Award in 1987. Following BC, McLean went on to play for the IHL and AHL affiliates of the Hartford Whalers for one year.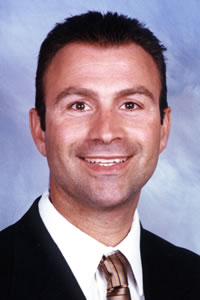 Louis Finocchiaro
Administrative Assistant
Louis Finocchiaro enters his sixth season with the Merrimack hockey program and third in the role of administrative assistant. He spent the prior three seasons as an assistant coach with the Warriors.
Finocchiaro is Saugus High School's all-time leading scorer, playing under current Merrimack head coach Chris Serino from 1980-1983. He was inducted into the Saugus High School Hockey Hall of Fame and in 1982 was named NEC MVP and to the Boston Globe's 1st Team All Stars.
He also has played in Canada and in the Atlantic Coast League from 1984-1986 before taking over as assistant coach at his high school alma mater in 1993. In 1995, Finocchiaro became the head coach of Saugus High and in 1997 he was named Boston Globe and North East Coach of the Year after leading his team to the conference championship. In 1998 he was named HNIB Coach of the Year after Saugus captured both the conference and state championships.